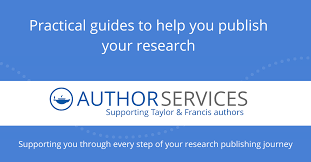 세계적인 출판사 Taylor & Francis 에서 연구자를 위한 웨비나를 개최하니. 관심 있는 연구자의 적극적인 참여 바랍니다.
1. Publishing in Medicine and Health journals
Publishing is an integral element of the researcher process with most academics required to publish at least once in their professional career. Researchers must also navigate a publishing landscape that is constantly evolving. This session is designed for early career researchers who have little to no publishing experience, looking to publish with a journal from within the discipline of Medicine & Health. It will provide a basic overview of the current state of academic publishing to enable a better understanding of the process. The session will cover what to consider when choosing where to publish, open access, preparing your manuscript for publication, the peer review process and how to respond to reviewer reports, top reasons for rejection, and how to promote your work.
2022. 05. 04 (Wed.) 4:00 PM - 5:30 PM KST
Speaker : Mike Gregg (Executive Editor for Journal of Medical Economics at Taylor and Francis), Eddy Spofford (Open Access Portfolio Manager at Taylor and Francis)
2. How to get published in Education journals
This session provides new and potential authors with insight on publishing in Educational research journals. Presented by Portfolio Managers in the Education group, it offers an overview of the key parts of the publishing cycle, including advice on how to select a journal, what to expect from peer review, and tips on how to promote your work following publication.
2022. 05. 12 (Thu.) 12:00 AM - 1:30 AM KST
Speaker : Katrina Hulme-Cross (Portfolio Manager)
3. Publishing ethics
This session will provide an introduction to publishing ethics, including an overview on the common types of issues which can arise. We will discuss the role that publishers and editors play in ensuring the integrity of the scholarly record, and what authors need to know in order to avoid problems. The session will also provide an overview on when, why and how we can issue a Retraction notice, a Correction notice or an Expression of Concern notice. The responsibility of authors will be discussed, as well as tips on how to prevent problems from arising on submissions.
2022. 05. 19 (Thu.) 12:00 AM - 1:30 AM KST
Speaker : Julia Gunn (Research Integrity Manager)
More Webinars at Taylor&Francis >>

Previous Webinar Recordings >>